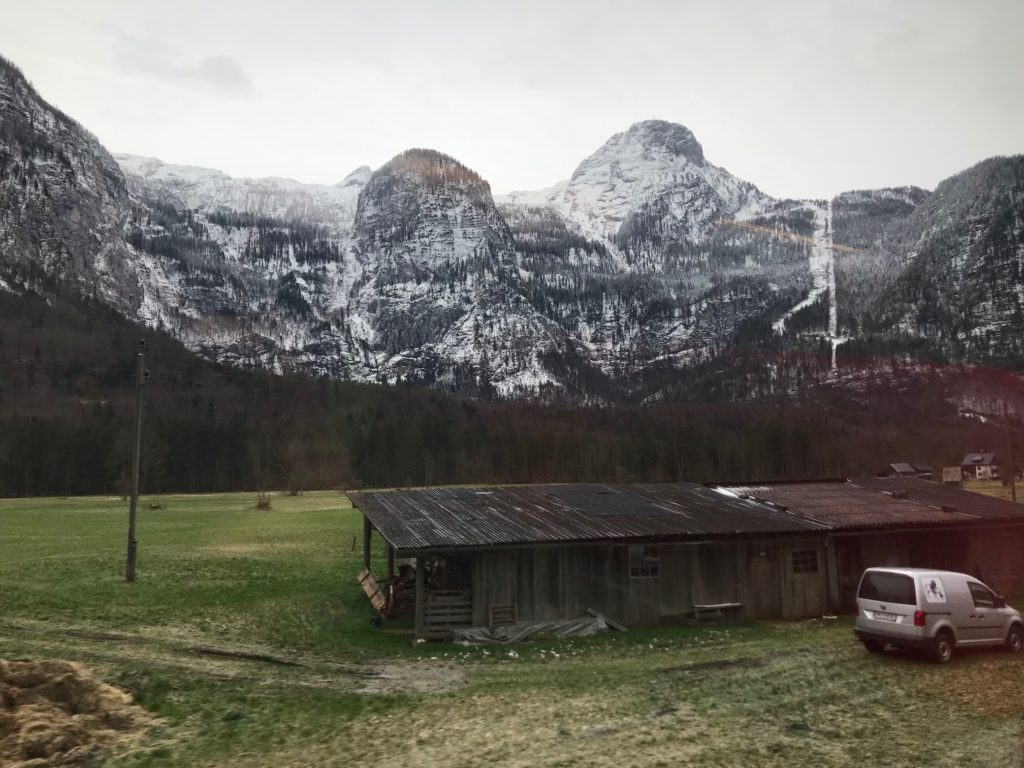 At the first workshop on 25 February, the participants were able to give free rein to their imagination and their wishes, and in four groups they each developed a vision for a good life in the Dachstein – Salzkammergut – Totes Gebirge region. These visions were rather general and dealt mainly with topics or areas of life that make up a good life. For example, they were about "good togetherness", but also about intact nature or energy efficiency and self-sufficiency.
So while the initial focus was on visions for these wide-ranging topics, we are now digging deeper. What patterns and trends currently underlie these areas of life and what structures and assumptions lead to the way things are (and remain)? Such a deeper understanding of the individual areas of life and themes is important to find levers that will make our vision a reality in the future.
In the second workshop on 15 April, we will continue to work on our vision by gradually concretising what we have dreamed of. Which goals should be set and how is the achievement of one goal related to the other? In the process, the knowledge and wishes of the individual groups are brought together. Together we develop a holistic, deeper understanding of the individual topics and the connections between them. For example, how is good coexistence or healthy soil related to developments in tourism or agriculture? We deal with the dynamics that shape our lives, or the future we want to live in. Why has the region developed the way it has? How can and will it develop in the future?
Nathalie Spittler and Daniel Körner, from the Foresight working group at the University of Natural Resources and Applied Life Sciences (BOKU), which specialises in such processes, will present a method with which the vision can be translated into a common language and made concrete. How do the issues that are important to us develop? What are they influenced by? And: can we influence these influences?
This should then also include topics that have only been mentioned implicitly so far, but some of which have a (major) influence on our vision, such as economy and tourism, social issues and education. Ultimately, an understanding will emerge of how the actors, who often experience each other as opponents or competitors, can work together and towards a common goal.
In the 3rd workshop on 6 May, the reference to climate change will then be made. How does climate change affect the vision of the future? And: how can we know (measure?) whether we are getting closer to the goals (can achieve them in the planned time). So it's about WHAT. "How do we measure the success of climate change adaptation projects."
At the 4th workshop on 24 June, options for action for the further process and the final result will then be developed together and presented on 6 October.
The workshops are free and open to the public!
We look forward to seeing you there!
Friedrich Hinterberger (University of Applied Arts Vienna and Club of Rome Austria) and
Diether Ribitsch (Association Biosphere Park Dachstein – Salzkammergut – Totes Gebirge)