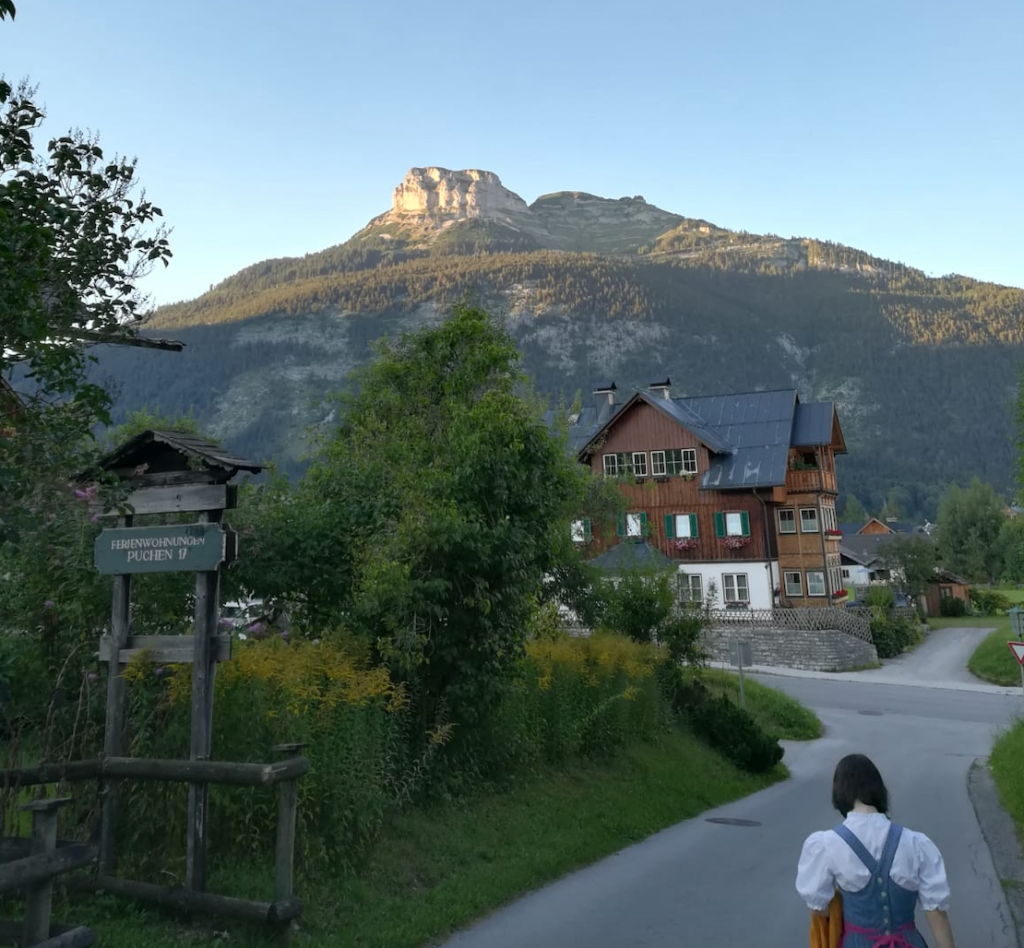 "How do we deal with climate change in the region?" When I applied for this project, I did not yet know which region it would be. A happy coincidence brought me to my long-time holiday region with it. The glacier is melting, snow is getting less, the lakes warmer. Climate change is unfortunately unavoidable and has become a veritable crisis. So how can we best deal with it?
Now I ask the people between Ebensee and Filzmoos, Gosau and Ramsau: how do we imagine a good life, a better life – with and after the climate crisis? From my/our point of view, it is first of all about setting realistic goals for a good life – for ourselves and for everyone. From this perspective, we understand "adaptation to climate change" as measures to achieve these goals even under changing circumstances. Or even more concretely: how do we (people and nature) in the region want to live with the impending climate changes?
In other words, it is about connecting one's own well-being with the goals of sustainability. This creates a "red thread" that structures the information to be communicated in a way that is suitable for the target group and makes it emotionally accessible. This requires an integrative process that involves as many different groups in the region as possible (business, politics, stakeholders, media, science and civil society).
The first of a total of four workshops with which we will approach these questions will take place on 25 February from 9 am to 5 pm at the Kommhaus in Bad Aussee. My colleagues from the Project Workshop at the University of Applied Arts in Vienna have come up with an exciting programme in which the participants can beam themselves into the future for 7 hours, first individually and then together, casting their visions in concrete qualitative and, above all, positive images and stories of the future.
Together with artists we will think beyond the conditions of the here and now, how a good life, social and economic prosperity is possible within the limits set by nature. The goal of this workshop is authentic and serious ideas about how we want to live in the Dachstein – Salzkammergut – Totes Gebirge region in the future.
What is your/your story and personal motivation? What is needed for a corresponding change in which personal and common goals are brought into harmony and in which we see ourselves and our region as part of nature and also of the world society. At the end, we present qualitatively formulated positive statements, stories and pictures to each other – according to the motto: "How do we want to live in the future? What do we want the region to look like in the future?"
The first results of the first workshop are documented here.